ONEFIRE GrowthSuite™
A Growth Platform Built For Healthcare.
We help healthcare organizations and medical device companies thrive with our all-in-one, HIPAA compliant, sales & marketing platform.
Manage All Of Your Sales & Marketing Efforts In One Place.
Attract Prospects
Use our turn-key landing pages, surveys, forms, calendars and more.
Nurture Leads
Send just the right message with automated email, texting and more. 
Close The Deal
Track opportunities, follow up, and schedule appointments in one place.
Track every detail of your sales & marketing actions
When it comes to closing more prospects into patients and customers, you need a robust CRM to track where your leads are in the process. Our powerful, HIPAA compliant ONEFIRE GrowthSuite™ makes logging prospect data and sales activity easy. Combine that with the ability to track opportunities through your sales pipeline and trigger marketing automation actions and you have a powerful way to drive more business and give you a line of sight into your entire sales funnel.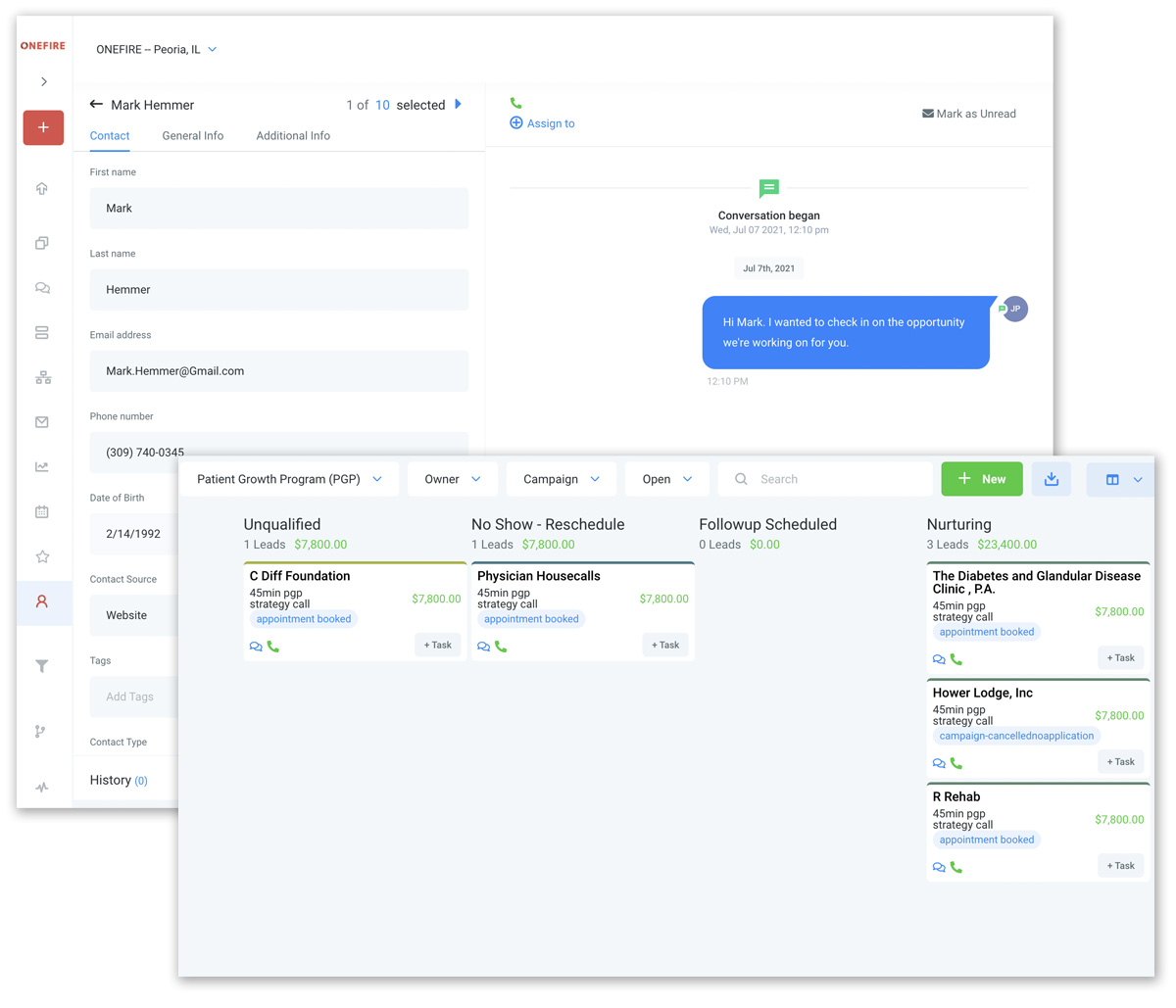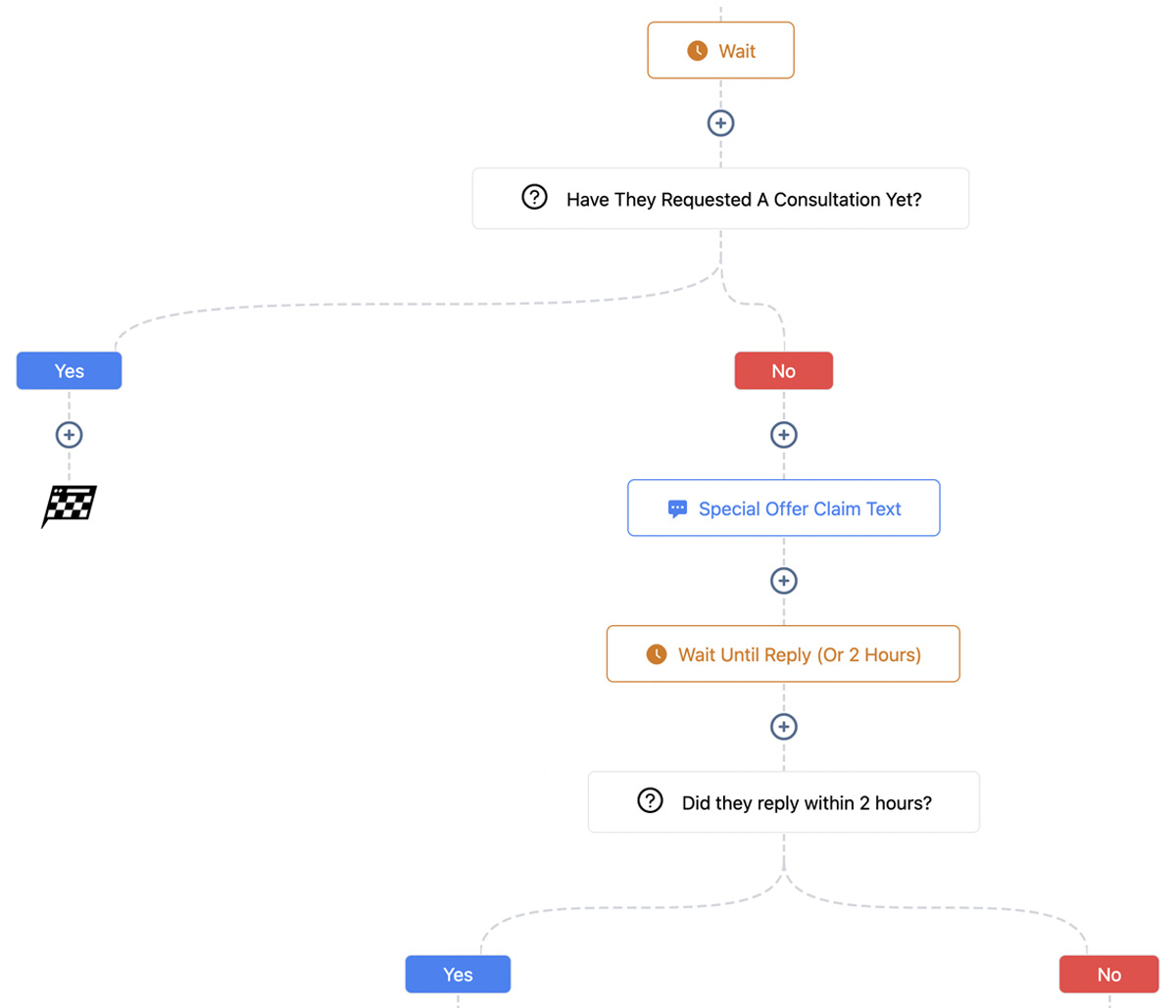 Build powerful drag-and-drop workflows to automate tasks
The ONEFIRE GrowthSuite™ includes a powerful drag-and-drop workflow creator that allows you to create meaningful, automated processes. Nurture your prospect database with just-in-time drip email campaigns. Automatically move opportunities through your pipeline based on behavior. The types of automation you can create are only limited by your imagination.

Capture more leads for your practice or company
The ONEFIRE GrowthSuite™ is backed by the marketing experts at ONEFIRE. Our robust Funnel builder is great out-of-the-box, but in order to make sure your organization is successful with our program, our marketing team will build custom landing pages and funnels specific to the strategic needs of your company. This means you can start generating new leads from day one.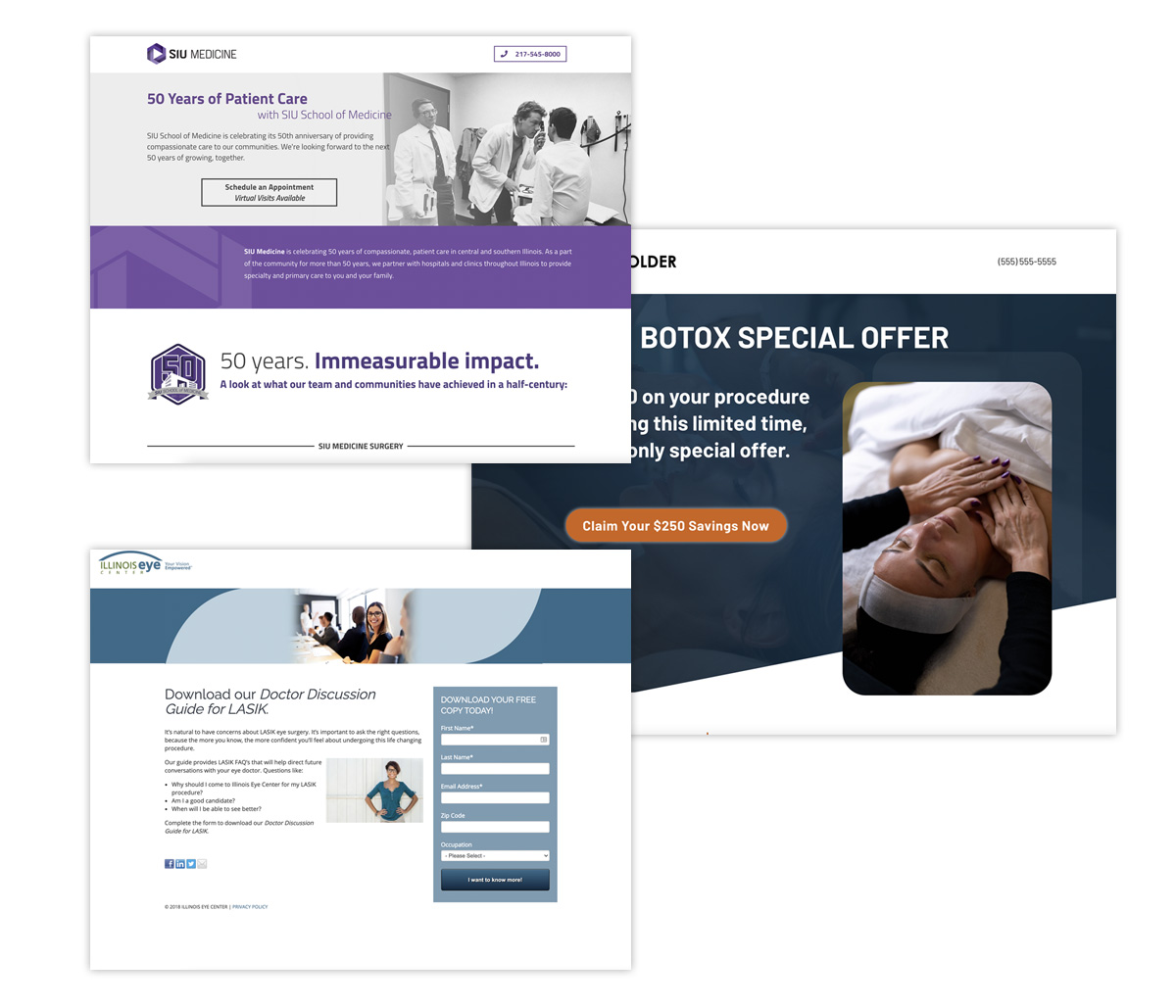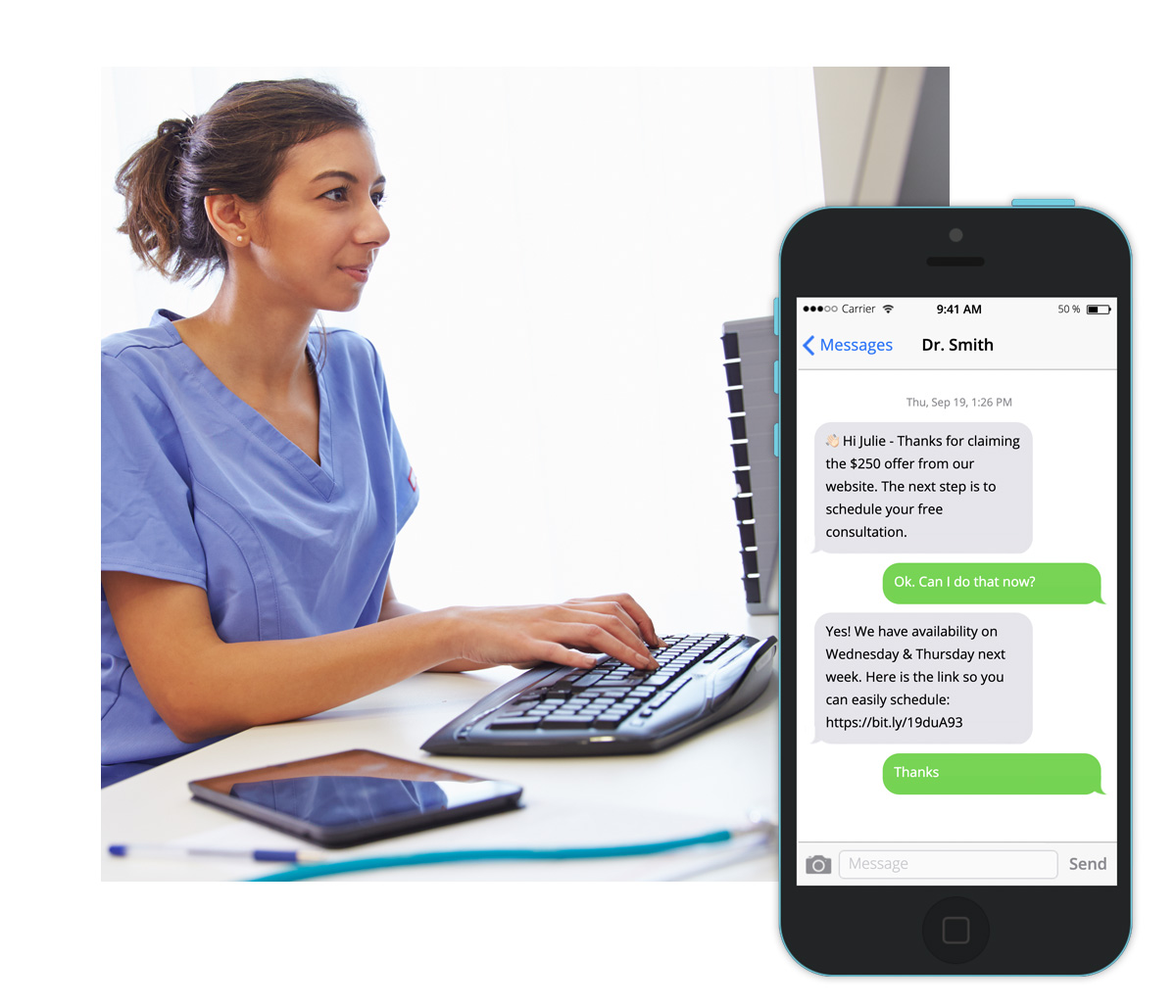 Interact via text, email & webchat all from one unified inbox
Modern patients and customers want to talk to your organization in a modern way. Ditch the endless phone calls and voicemails and start having meaningful conversations via text message and email. Add the ONEFIRE chat widget to your website and bring visitors directly into your inbox via sms text. The ONEFIRE GrowthSuite™ unified inbox gives you the power to turn more conversations into consultations and appointments.

Streamline your outreach to existing patients and customers
Providing value for your patients and customers goes beyond the visits they have with you in-person. Introduce new service lines, promote seasonal special discounts, and stay top-of-mind with your existing patients and new prospects. The ONFIRE GrowthSuite™ makes email marketing easy with our drag-and-drop mass email tool and marketing automation triggers to automatically send just-in-time email to convert your prospects into new patients.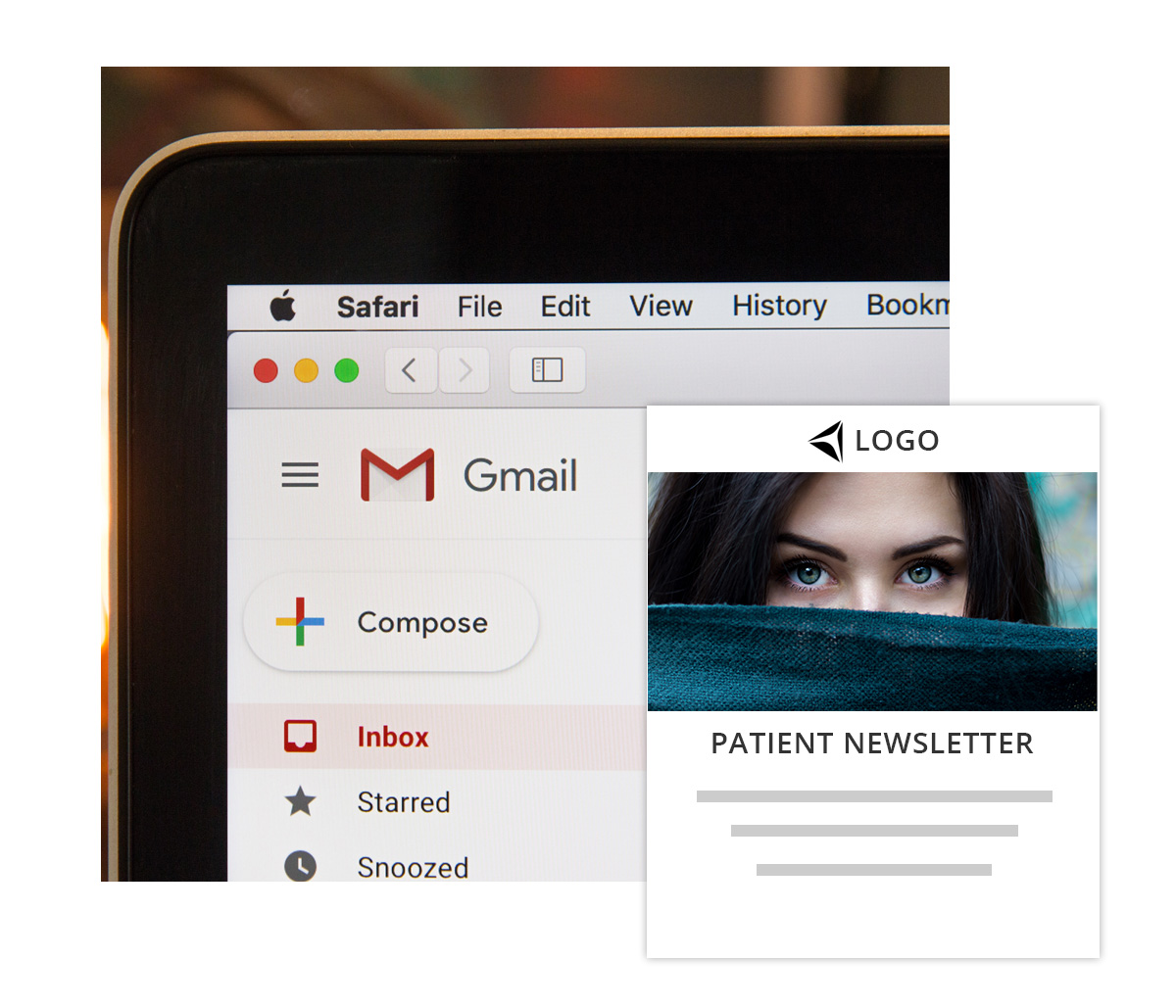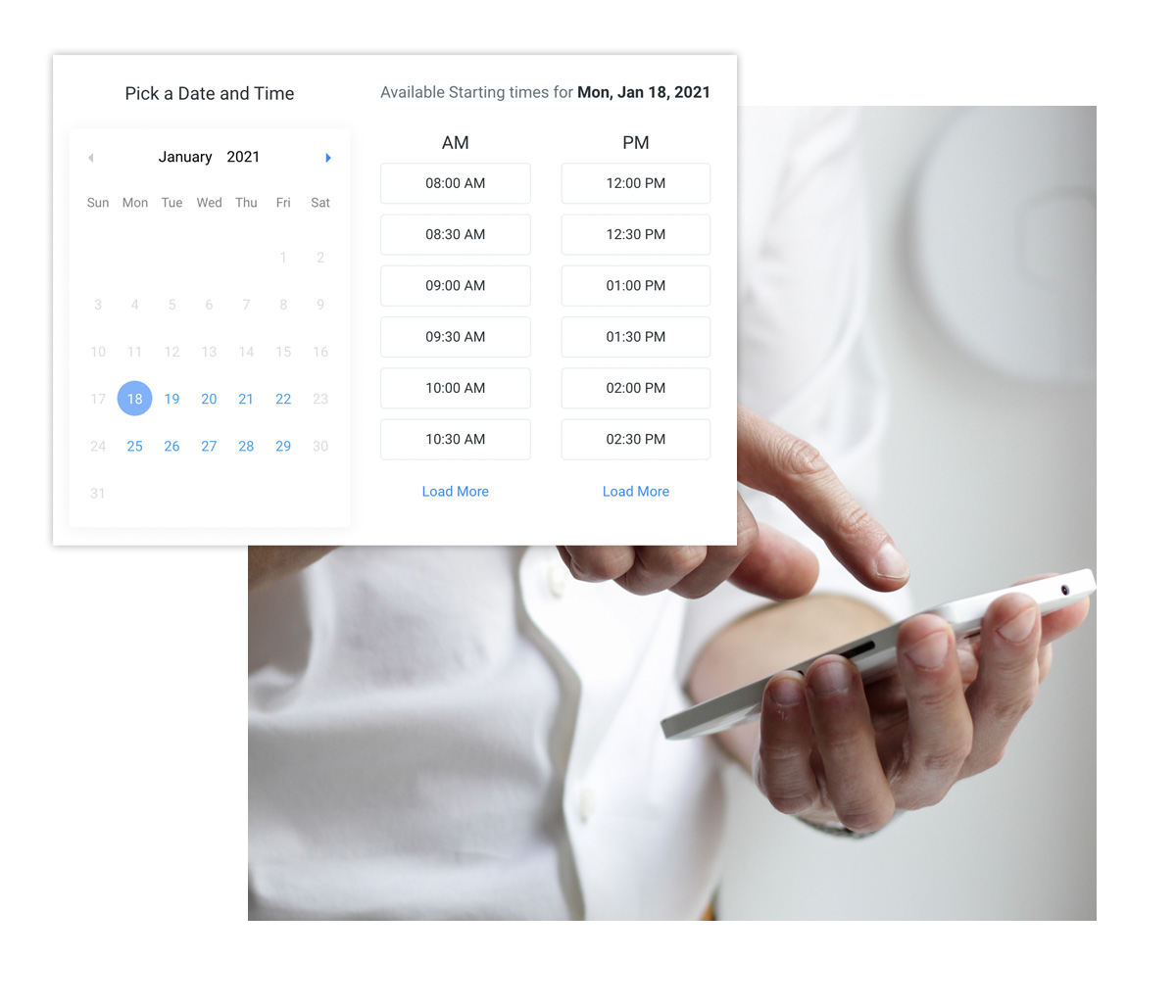 Let website visitors book their own consultations, meetings & appointments
Make it easy for prospective patients and customers to schedule time with you online. The ONEFIRE GrowthSuite™ includes a robust calendar and online scheduler. You control the times available for online appointments and choose whether or not you need to confirm them before they're officially booked. Online scheduling removes the friction from your patient journey.

Improve your reputation with positive reviews from your patients
Text or email happy patients with a direct link to your Google review page within minutes of them leaving your office. Online reviews can make or break your practice in the eyes of new patients. The ONEFIRE GrowthSuite™ makes collecting & sharing positive reviews a breeze.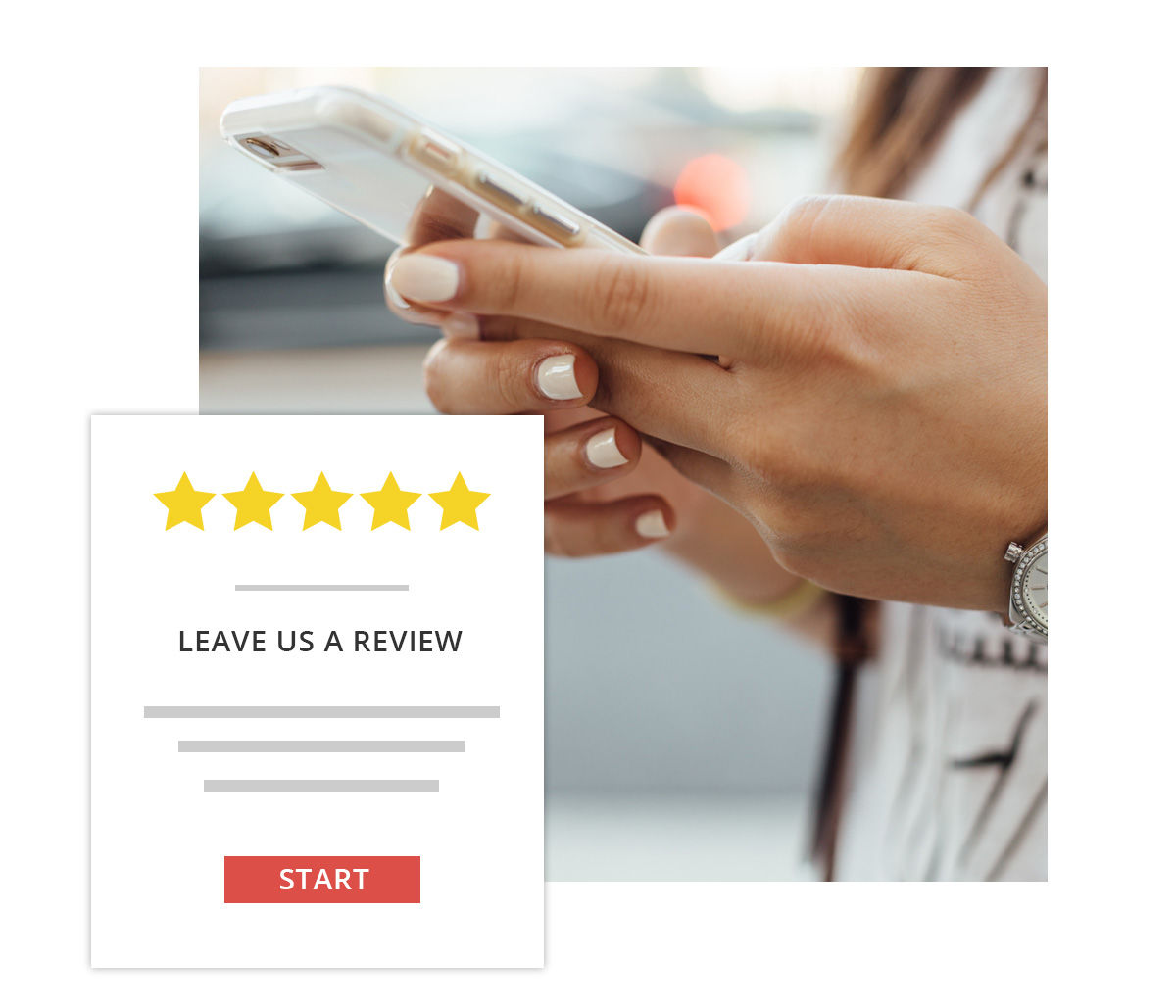 Practices Are Partnering With ONEFIRE
"ONEFIRE's service-line-focused digital marketing strategy continues to produce appointments for our practice every month. The team is extremely knowledgeable about which tactics to use to attract the right patients."

Sarah Kinkade

SIU Medicine
"ONEFIRE has been instrumental in our efforts to step into digital marketing with confidence. With the support of their staff, we are successfully growing our business. ONEFIRE is always available to address any questions or concerns our marketing staff comes across."

Jane Scott

Bard Optical
"Institutions dedicated to best practices in teaching and learning need to adapt and evolve. The learning environment is a moving target, and it's great to have an agile company like ONEFIRE to aid us in executing our world-class vision."

Dr. John A. Vozenilek

OSF Healthcare
Let's Talk
Ready to talk about how the ONEFIRE GrowthSuite™ can help your practice or organization? Let's have a 30 minute conversation about the results you're looking for and how ONEFIRE can help.