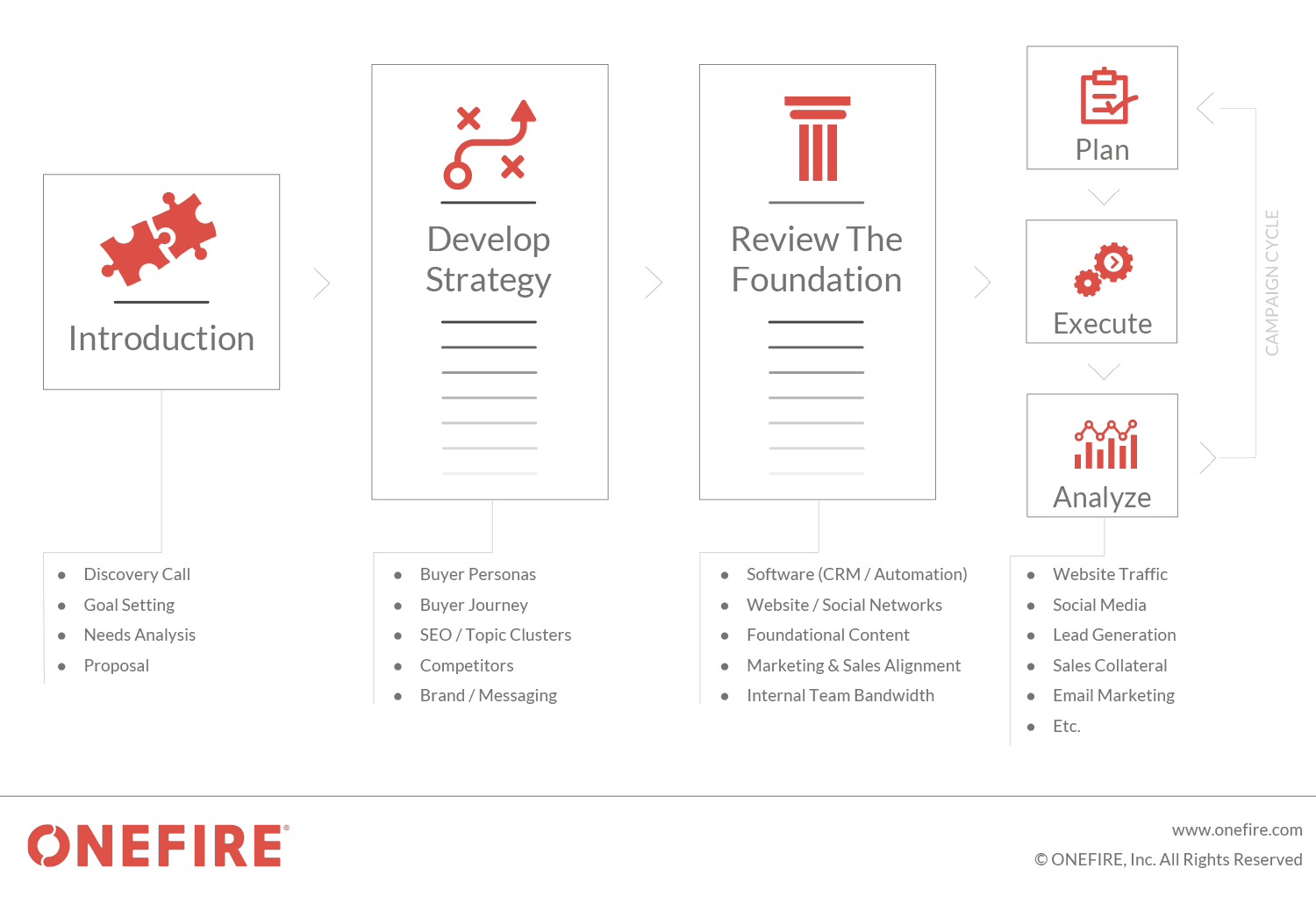 During the Introduction phase, we learn more about your business and specific challenges you face. We'll help you set S.M.A.R.T. goals as it relates to growing your business and your marketing efforts. Our aim is to be helpful and provide tactical takeaways that you can implement right away. We'll also determine together if our companies would be a good fit to work together on achieving your specific goals and provide you with a proposal of what that relationship may look like.
All good marketing campaigns begin with strategy. During the Strategy phase of our process, we will do a deep dive with your leadership team, uncovering information about your ideal buyers and the path they take to choose your company. We will discuss specific topics that resonate with your buyers and collectively develop content ideas that support those topics. After our in-person session, we will conduct our own research on your competitors and ideal buyers and develop a comprehensive strategy document to help guide your digital marketing decisions over the next 12 months.
Based on your strategy, there are certain foundational items that may need to be in place before we start executing. These might include a fresh website, marketing automation software, or even foundational content like brochures and landing pages. We review your existing foundation and work together to fix, improve or enhance that foundation to support your overall marketing strategy.
Our campaign cycle contains planning, execution, and performance review of each of the marketing actions we're taking to drive results. This part of our process is ongoing and repeats as each campaign is executed.